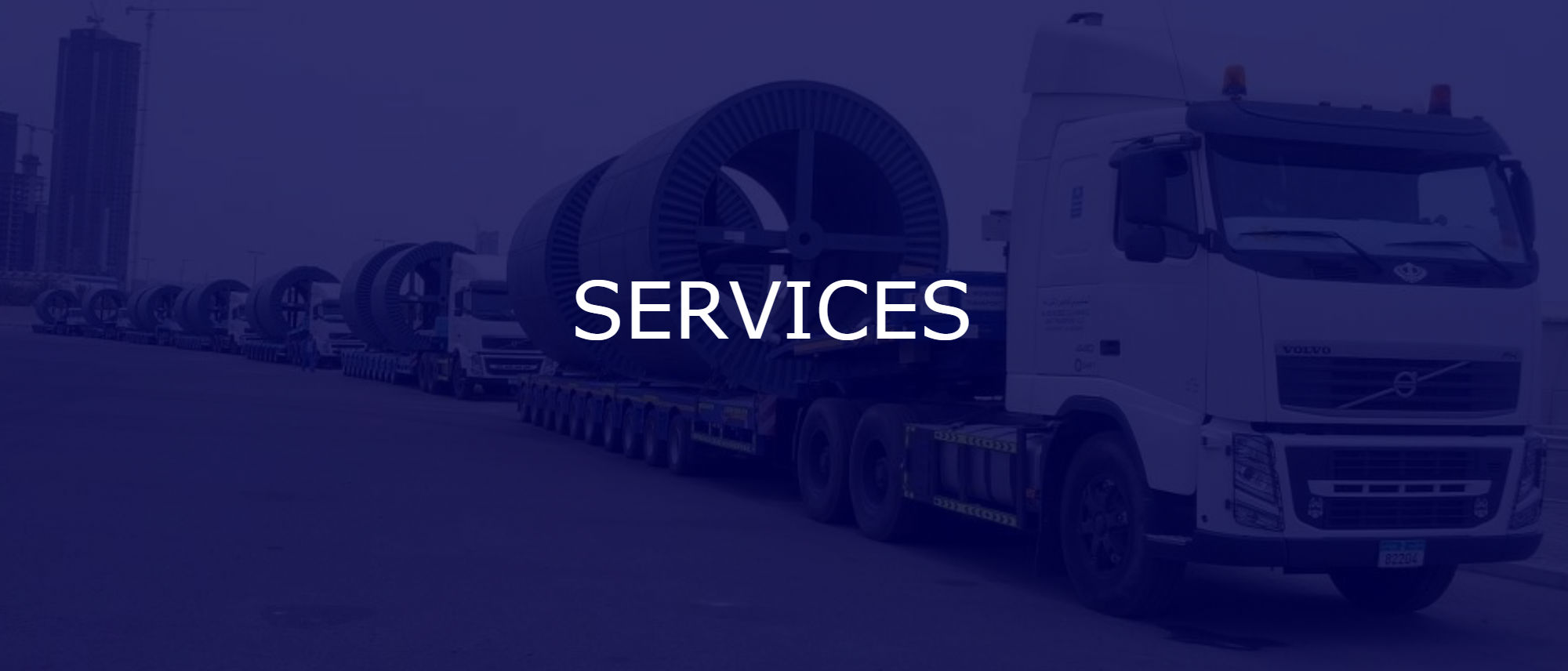 HEAVY | SPECIALISED TRANSPORT
Having been involved in the majority of oilfield petrochemical, power generation and water desalination projects in the Emirates in our capacity as logistics provider and transport contractor, our staff are experienced in all matters relating to the operation and administration of both large and small scale projects from feasibility studies through to final deliveries to site.
Together with our joint venture partners we can offer the full range of specialist transport and engineering supervision for all types of cargo through to final delivery onto site including offloading onto foundations utilising skidding and jacking methods or cranage.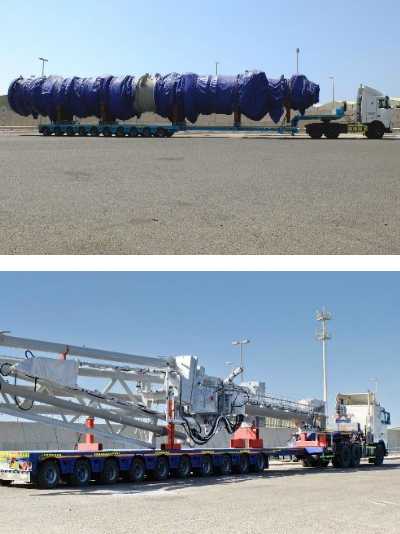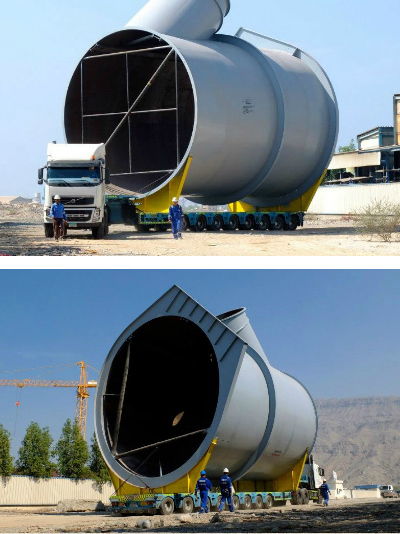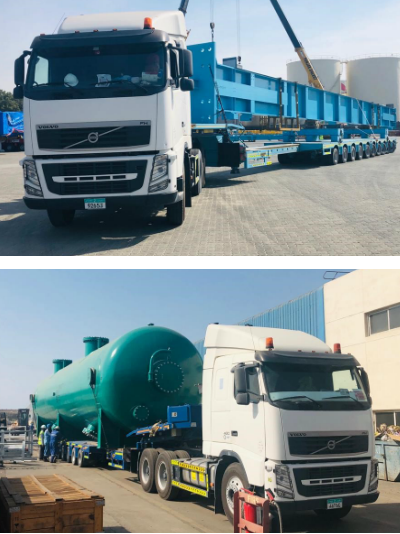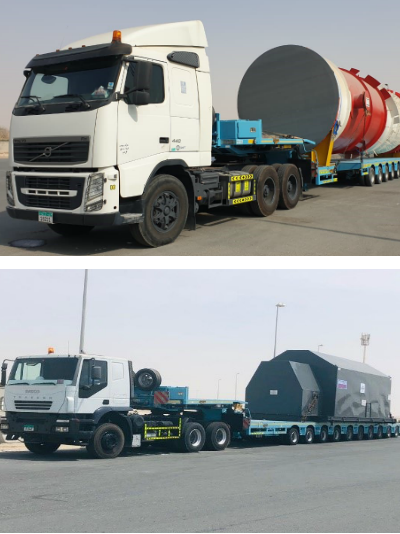 TRANSPORTATION ( NATIONAL / INTERNATIONAL)
Our own fleet of vehicles, ranging from small pick-up to heavy lift trailers based at our Musafah Complex enables us to offer both service and back-up to clients. All vehicles and equipment are maintained by our own staff.
Our normal geographical areas of work are in the U.A.E and Sultanate of OMAN.
INSTALLATION
Our industrial installation department offers a team of highly skilled personnel, hydraulic jacking & skidding systems and lift & lock gantry systems for delivery of transformers, turbines, chillers and other cargo, onto foundations.
If you need help with the installation, please reach us out and request more information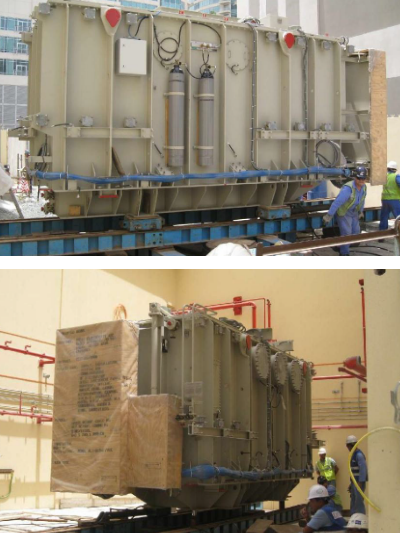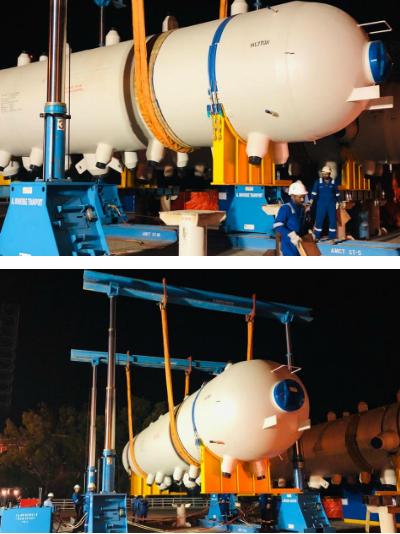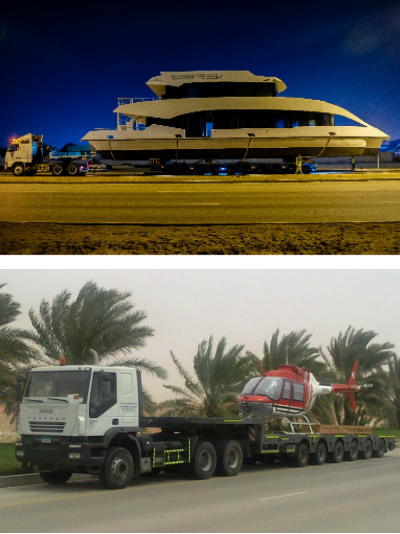 AIR|OCEAN FREIGHT
We are able to offer a service tailored to individual's requirement for both imports and exports by air or sea including but not limited to door to door, consolidations, urgent and hazardous consignments, BreakBulk, containerised and part or full vessel and Aircraft Charters.
Experienced personnel covering both Mina Zayed and New Abu Dhabi International Airport, and through associates at all points of entry within the UAE all backed by a computer supported administrative office in the centre of Abu Dhabi.
PACKAGING | REMOVAL OF PERSONAL EFFECTS
Drawing on our wealth of experience, we are able to offer a full and comprehensive packing service for large industrial items or projects.
Utilising our two fully equipped mobile workshops, we are able to travel to any location to meet our clients' requirements. We can offer a full timber boxing, crating and heavy duty chocking service as well as steel and nylon banding and palletising.
We can supply airtight polythene wrapping materials as well as a full "custom made" carpentry service along with more specialised protective wrapping methods, if required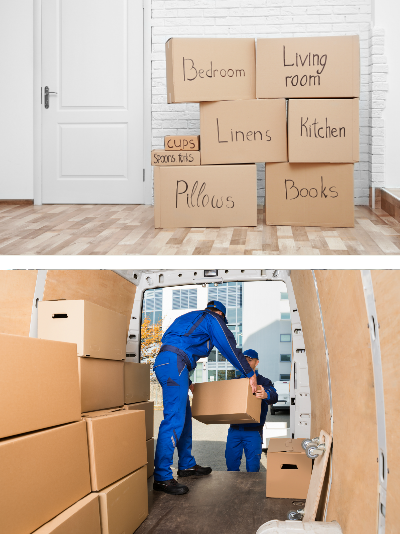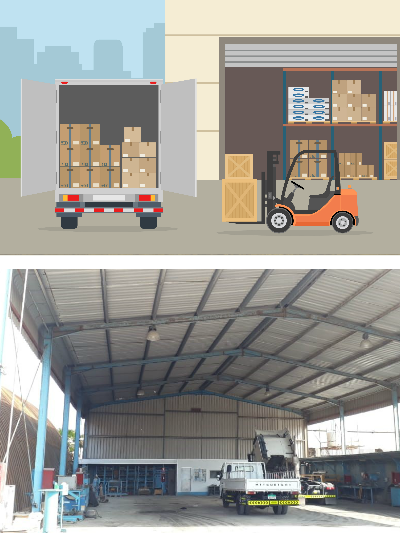 WAREHOUSING | STORAGE
Our Musafah Complex offers secure covered and open storage with a range of material handling equipment for stuffing / unstuffing containers etc and 24-hour security.
If you need more information about warehouse storage, please reach us out
Approach towards
Solution
Ready to talk?
For more information, please reach us out and we will provide best support and solution